Outdoor Kitchen Design & Installation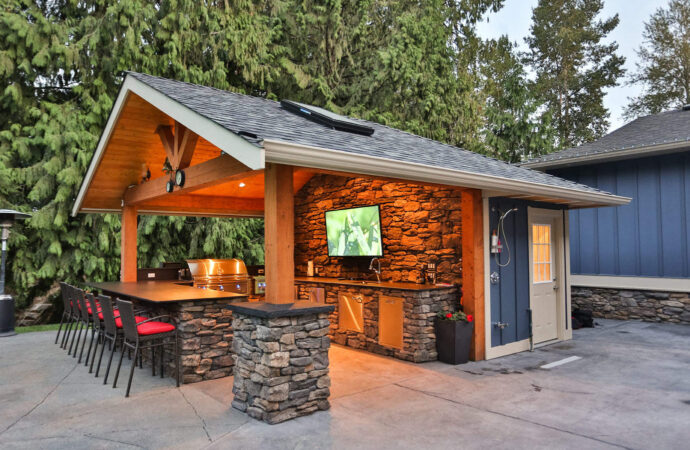 Most people will say that cooking isn't their favorite thing, I can bet against you with that and I'm sure I will win without any doubt. To begin with, I'm someone who isn't too in love with the idea of cooking.
Now, there are many reasons why people don't like it and sometimes one of them is because they don't like to be indoors or spend all the time in a kitchen that isn't that attractive for them. I know, it sounds weird, but many people have kitchens or an entire property they don't like but was the only one they could acquire.
That being said, would you change your opinion, assuming that you don't like cooking if you had an outdoor kitchen or one that looks much better? I'm almost sure you would. Of course, I'm not saying that you will start to want to be a chef or something similar, but cooking will be more enjoyable whenever you have to do it no matter what.
Outdoor kitchens are a great solution if you want to spend some time outdoors with your family, friends, or any guests you have on your property, without having to sacrifice many hours while you take care of the food and have to cook for all of them.
Sharing the area is always a good idea to stay all together and get to enjoy the time in harmony. Sadly, not too many property owners think about this option. Therefore, if you're someone who doesn't love cooking that much or wants to spend more time with your loved ones without worrying about being in the kitchen, you should install an outdoor kitchen in your space.
Now, keep in mind that designing and installing it is very hard, so I hope you don't try to do it yourself even if you buy all the materials and have some idea of how to do it. Instead, look for a professional who can assess you and design and install it for you.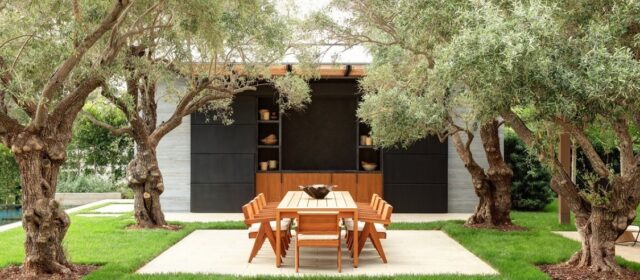 Grand Prairie Landscape Designs & Outdoor Living Areas is a top company in the city that has the best professionals in the area. We can guarantee you the best results if you decide to entrust us with this task. You won't have to worry about anything when having us designing and installing your outdoor kitchen or any other feature in your outdoors.
Contact us now and ask for our services.
If you need any of these services to reach out to us for the Grand Prairie landscape design & outdoor living spaces. We are a top and reliable company, and we keep our word.
There are so many areas or regions where we offer these services with most of them being cities. However, if you need any of these services, you need to contact us. The list below comprises the areas where we offer these services.
Feel free to place your order and receive your free quotation now!